I will like to echo what all others have said, if you need an excellent service that is very well "above and beyond" then Berni is the one to go with. I have worked with a few Realtors before but Berni beats them all…she is an all-round person who knows how to do her job… Make sure you choose her if you are looking for someone to help you with selling, buying a home at any level, do not hesitate. Thank you Berni! (From Trulia.com) Adefemi 2014
Relocation - McKinney, TX
 If you are looking for a true professional look no further! Berni is a true example of professional. As a military family used moving all over the world Berni has given me the best moving experience of my life! She helped me find a home that I love in 4 Days! She is extremely personable, knowledgeable and she negotiated the price below what we were expecting to have to pay! Thank you is not enough to say to a person like Berni who has truly provided outstanding service going above and beyond her normal duties.-source- Trulia, com. - PaulaDHyman - 2014
---
Relocation - Frisco, TX
My wife and I started looking for a house around Thanksgiving, with Bernadine's help in less than two months we purchased one and consequently leased it out. Berni is a true professional, she has impeccable attention to detail and vast knowledge of the whole transaction process. We leave out of state and I never had a call unanswered. Even when I was busy with work, she would be tirelessly working in the background to make sure all the parties were informed and up to date and to make sure everything is moving according to schedule.. She was in constant contact with the mortgage underwriters, listing agent, title company, inspection technician and she even contacted the city to inquire about transferring utilities. All in all she was brilliant throughout the whole process and I wouldn't think twice to work with her again. I was the first time property buyer and she made everything look effortless. Thank you Berni.
Anton - Frisco, TX
---
LB - New Construction - Wylie, TX
 She helped me through a very lengthy and potentially regrettable experience with a home builder. After looking at several homes and seeing what the builders had to offer, we decided to go with a new construction home. From the negotiations, to the constant emails and phone calls to the builder, to the always being available for me, I could not have asked for better representation. When the new construction/lender/project manager would step out of line, she was always watching my tail and making sure they kept everything 100% honest. If it weren't for her exceptional organizational skills (documenting all conversations) with them, they could have walked all over me. Bernie was the best possible Realtor I could ever have hoped for. As long as I am buying and selling in the DFW area, I will be using Bernadine's exceptional services. She has earned a life time customer. - Facebook review
---
Relocation - McKinney, TX
 When we first started looking for our new home, we had no idea where to start. I had just started my new job in the DFW area, and coming from out of state we were lost. Thankfully a coworker of mine recommended Bernadine (Berni), and within days we were driving around looking at potential houses. Within 2 weeks we found the house, made an offer, and we were on our way to closing. Berni was very diligent in all of the pre-closing documentation needed, she was a true liaison between the title company and the lender, and kept all parties on a short leash, ensuring the closing process went smoothly and everything was submitted on time. We've been living in our new home for three weeks now, and we love it! Great neighbours, plenty of community activities and peaceful enjoyment of our new home. All this was made possible by Berni, who made the whole process very easy and a joy. Thank you Berni!!!
Daniel and Kalina
McKinney, 2013
---
Find me a home in Plano, TX!
 Thanks to you I am now out of my 1 bedroom apartment and in a 2 bedroom, 2 bath home for less money per month! 
 There is no way I could have purchased this home without you.  All the negotiating with the seller, time with the lender,  inspector, appraisal, title company........putting up with me!......... I know I am leaving something out.
 You never missed a step and was there for me through the whole process.
 We closed in 23 days! Just in time as my apartment lease was up the next week!
 Thank you, Thank you, Thank you. I cannot say it enough!!
 I also gained a new friend in the process! You are the greatest!
 I forgot to mention, you are highly UNDER PAID!!!  Truly shows your passion for the business!

Bonnie
Plano, TX
2013
---
Sell my home in Plano, TX
She did an excellent job in selling our house and now she is helping us find another house.
Husain
Plano, TX 
2013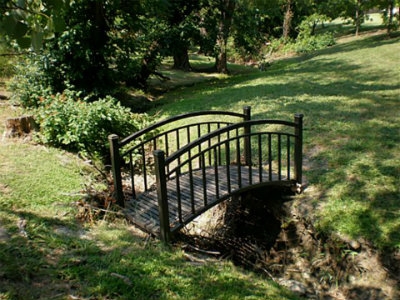 ---
First Time Home Buyer
"Bernadine has been the best realtor I've ever worked with. She assisted me and my husband when we first moved to Plano in the summer of 2011 with leasing a townhouse and just recently helped us in the purchase of a home. It was both of our first mortgage, too, and she "held our hands" the whole way through a very complex and frightening process. She is basically like family to me. She's awesome!" 
Service Category: Real Estate Agent
Year first hired: 2011 (hired more than once)
Top Qualities: Personable, Expert, High Integrity
Laura
Plano
2011 & 2013
---
Sell my Home in Plano, TX
I can't begin to express how gratefull I am for how Berni handled the sale of my home. She was very attentive when I explained the reason I wanted to sell and supportive when frustration would set in when it felt like I was never going to sell. She has an extremely keen sense of attention to detail. So much so that she kept me aware of every mile stone in the process. She was also exremely helpful in helping me with contractors on repairs that needed to be made. Berni is fantastic at what she does! My house sold in 50 days and I have no doubt that it would have sold sooner had the first buyer not backed out 3 days before closing. Even with that nightmare of an experience, Berni was there every step of the way. You can't go wrong when you have Berni on your side.
Miriam
Plano, TX,
2013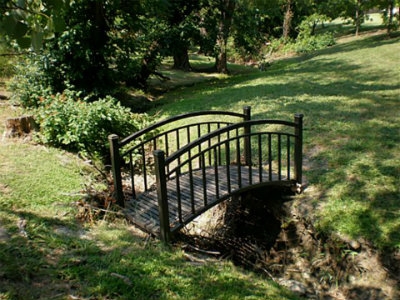 ---
Sell my Home in Plano, TX
Berni was with us from day one, until we were at our new house. At all times, we knew she had our interests first. She was a true advocate and was always ready to fight for our best outcome. 

Israel
Plano
2012
---
Sell my Home in Plano, TX
We put our house for sale in 2011. We had several agents come over to look at the house. They all had more negative comments than positive ones. They told us we had to make major improvements before we could even put it up for sale. We were very disappointed to say the least. Then I remembered that we had, over the year received several cards asking us to get in touch with, you guessed it, Bernadine Eberle if we would like to sell our home.  
Berni did not let any thing stop the sale of our home. Her persistence and her ability to solve any problems finally led to the sale of our home at the maximum price we could get. I highly recommend her as the the agent for anyone wanting to sell their home as quickly as possible.
Joseph and Lupe
Plano, 2011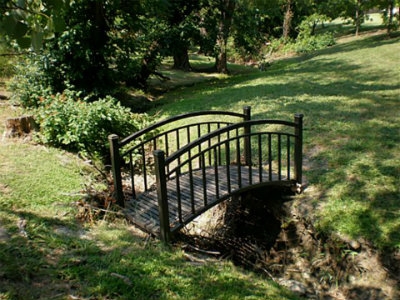 ---
Sell my home in SC
"Thank you so much for all your help in selling my condo on Hilton Head Island.  It was so great to learn that you could assist me even though I live in Myrtle Beach, the condo was in Hilton Head, and you are located in Texas.  Your help in interviewing a real estate agent for me was invaluable.  I tried to find one myself in the past and it never worked out.  You not only found me an agent that actually worked for me, but was honest, kept in contact with me regarding the market and activity on my condo, sold the condo, and continued to keep me up-to-date on the market in that area after the sale so that I could be assured that my decision was a good one.  To be honest, I never knew that real estate agents could offer the kind of service that you provided for me.  Thank you again for all your help."
Connie
South Carolina
2011
---
KG
"I had the privilege of working with Bernie at Transamerica for several years. The Claims Manager role that she filled at that time was extremely challenging and Bernie did an excellent job balancing both the demands of our clients with our business goals. I worked very closely with Bernie on several accounts and always found her to approach problems as opportunities, resolving each issue on its individual merits. Bernie was well respected by her co-workers and peers and was a pleasure to work with. Given a chance to work with her again my only question would be - how soon!"

Kim
Fort Worth
---
JR
"Berni is as solid as a rock and has been a huge part of the successes we have had.  I could always count on Berni and can't thank her enough for all she did to make our broker partners happy." 

Jeff
McKinney